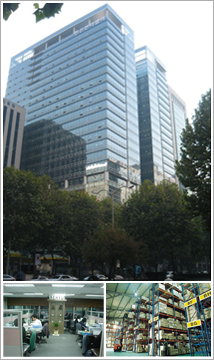 Based on customer-first philosophy, Saeryun International Co. Ltd. has been making constant effort to supply quality products in timely manner, hoping that we create more profit for our customers. With 22 years experience in the global automobile industry, we have our customers over more than 30 countries around the world.
Our turn over for 2019 was approximately US$25,000,000.00

Our main items are for Korean car application (Hyundai, GM chevolet, Kia Motors and Ssang-Yong) but, we also can supply some auto parts for foreign cars, such as clutch parts, filters, suspension parts, brake parts.

We have specialized in deal with clutch parts, timing kits, alternators and starter, suspension parts,brake parts, water pumps, rubber parts, etc in terms of a lot of products range available along with reasonable prices.

According to customer needs, we can supply any automotive parts with Genuine parts as well as OEM parts & Replacement parts through our reliable and selected factories in Korea or foreign country.